www.Santoleri.com & www.Artist1.com
---
Nick Santoleri is an award-winning landscape, still life, and portrait realism artist from (Chester County) Pennsylvania.
Original Paintings, Pencil Drawings, and Fine Art Prints
---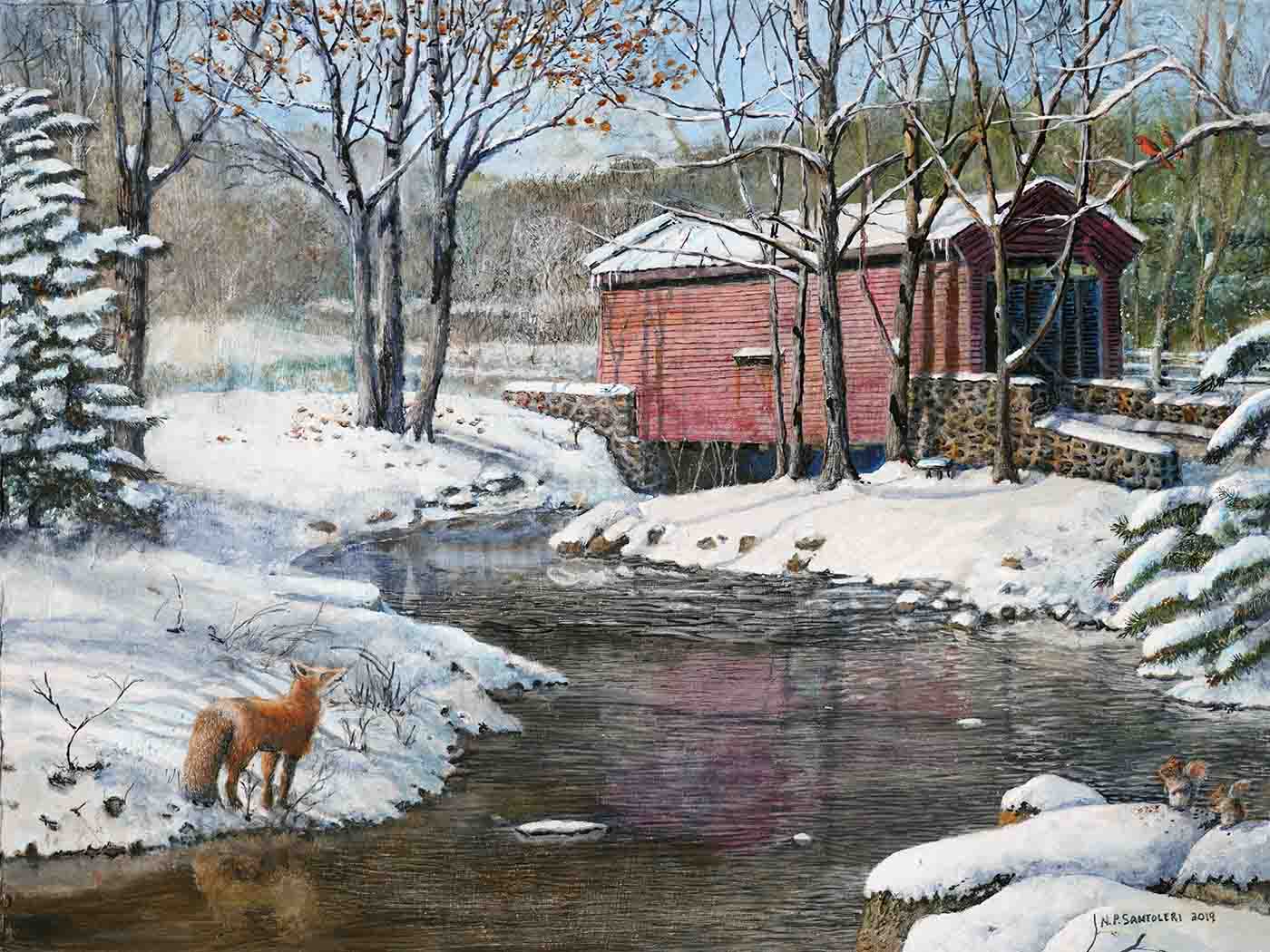 ---
Artwork by Nicholas Santoleri
---
Recent Completed Works:
---
For more than thirty years, Nick Santoleri has created award-winning and visually stunning realistic art. Original paintings, drawings and prints are now available for your home, office or place of business.
---
Santoleri's artwork highlights notable landscapes throughout the Northeast, from Boathouse Row and Independence Hall in his Philadelphia, Pennsylvania backyard to other vistas from New Jersey, Delaware, New York, Maryland, and Massachusetts. He has also captured some views of the Italian landscape, adding an international perspective to his portfolio.
Santoleri's portraits have earned countless awards and accolades by virtue of his poignantly rendered subjects. His piece entitled, Sunday Afternoon won best of show at The Lititz Invitational, the largest juried show in the region. He also won the best of show and numerous prizes in Lahaska and at the Media Art Show. Nick's portraits, landscapes, watercolors, acrylics, and pencil drawings have won top awards at local regional and national competitions.
His watercolors, pencil drawings, and other media works also include portraits and still-life paintings captured in the realist style. Among his most notable portraits is an oil painting of former President Bill Clinton, which currently hangs at the Thoreau Institute in Concord, Massachusetts.
Many of Santoleri's works have also helped support charitable efforts, such as fundraising drives for The Salvation Army, The Ronald McDonald House and many other agencies. Santoleri is also a member of the Philadelphia Sketch Club and continues to refine his skills at the Pennsylvania Academy of Fine Arts. Read biography here… ➡
This website may be searched by key terms to help find a specific view or site. For more information on prints or specific artworks, contact the art studio at 610-995-2047.
---
Sneak a Peek at Nick's Newest Paintings in Progress:
---
🙂 Please join our E-Mail list We are not spammy. Subscribe to get seasonal updates on new art and events.
---
How to Commission Original Artwork by Santoleri:
---
Nick Santoleri ~ Artist  |   Pine Ridge Productions, Inc.
1515 West Chester Pike Unit A-6, West Chester, PA 19382
In Historic Chester County, Pennsylvania
---
Admin »