Charity Event Art Shows
Check out our new program, Charity Event Art Shows.
---
Nick's beautiful art studio in West Chester, PA is a warm, inviting place where you can now host your fundraising event. In the past, open houses held here have been a success, and we would like to share this blessing with you by holding an Open House Art Show for your charity or organization. All you need to do is to promote your show to your donors and Facebook followers and provide some refreshments. Then leave the rest to us.
25% of all Nick's sales from the event will go to your organization.
Charities and Fundraisers
In the 30 years that Nicholas has been an artist, he has used his talent to raise money for a wide variety of charities and fundraisers, including: Spinal Bifida Foundation, American Cancer Society, Walden Woods Project, Red Cross Disaster Services, Salvation Army, Make a Wish Foundation, Juvenile Diabetes Foundation, Sunshine Foundation, Ronald McDonald House, SPCA, All Things Pawssible Animal Rescue, Crohn's and Colitis Foundation, Boy Scouts of America, Leukemia and Lymphoma Society, Frankie's World Foundation, Children's Organ Transplant Association, as well as numerous local schools, hospitals, hospice programs and libraries.
Our studio contains hundreds of beautiful pieces:
We have limited and open edition landscapes, still lifes and university pieces as well as over fifty of the artist's most beloved images available in note cards. Prices can accommodate most any budget.
Our studio is located on Route 3, three miles east of West Chester, near the intersection of Route 352.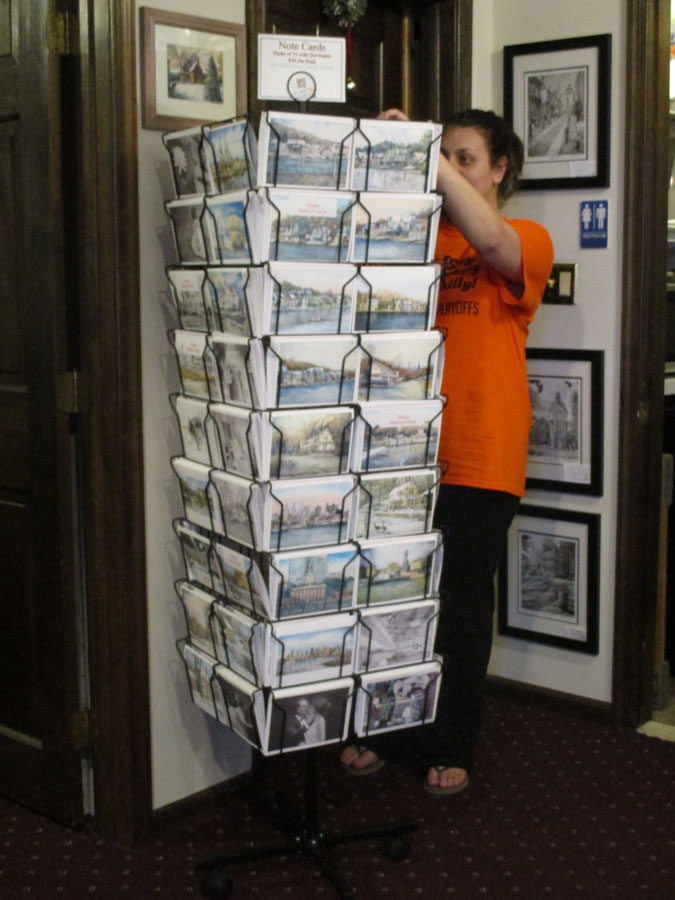 If this concept interests you, please contact us to discuss hosting your event. Our goal is to provide an entertaining and relaxing experience for your clients while helping your charity. Call 610-995-2047 for an appointment, so we can add your event to our calendar!
---
---
---
Nick Santoleri ~ Artist  |   Pine Ridge Productions, Inc.
1515 West Chester Pike Unit A-6, West Chester, PA 19382
In Historic Chester County, Pennsylvania
---
S. Beck OK