Pope Francis Painting ~ In Progress
This Pope Francis Painting is still unfinished.
www.PopeFrancisPainting.com
Above, you will find the Pope Francis Painting in various stages of progress. Please come back to this page soon, as I will continue to update it from time to time (about once a week). Thank you for following this painting. I am up for suggestion. If you have any comments on this, please send them to my on my contact form. Thank you.I was in Rome in early August, and was fortunate to take 30 or more beautiful photographs of Pope Francis in Saint Peters Square (unobstructed, from about 10 feet away).  I started the preliminary drawings and the Pope Francis painting in mid August, 2015, and have been working diligently on it ever since. As of June, 2018 this is still unfinished. I am looking for a sponsor to buy the finished painting so that I can finish it.
Please come out to the studio to see it!!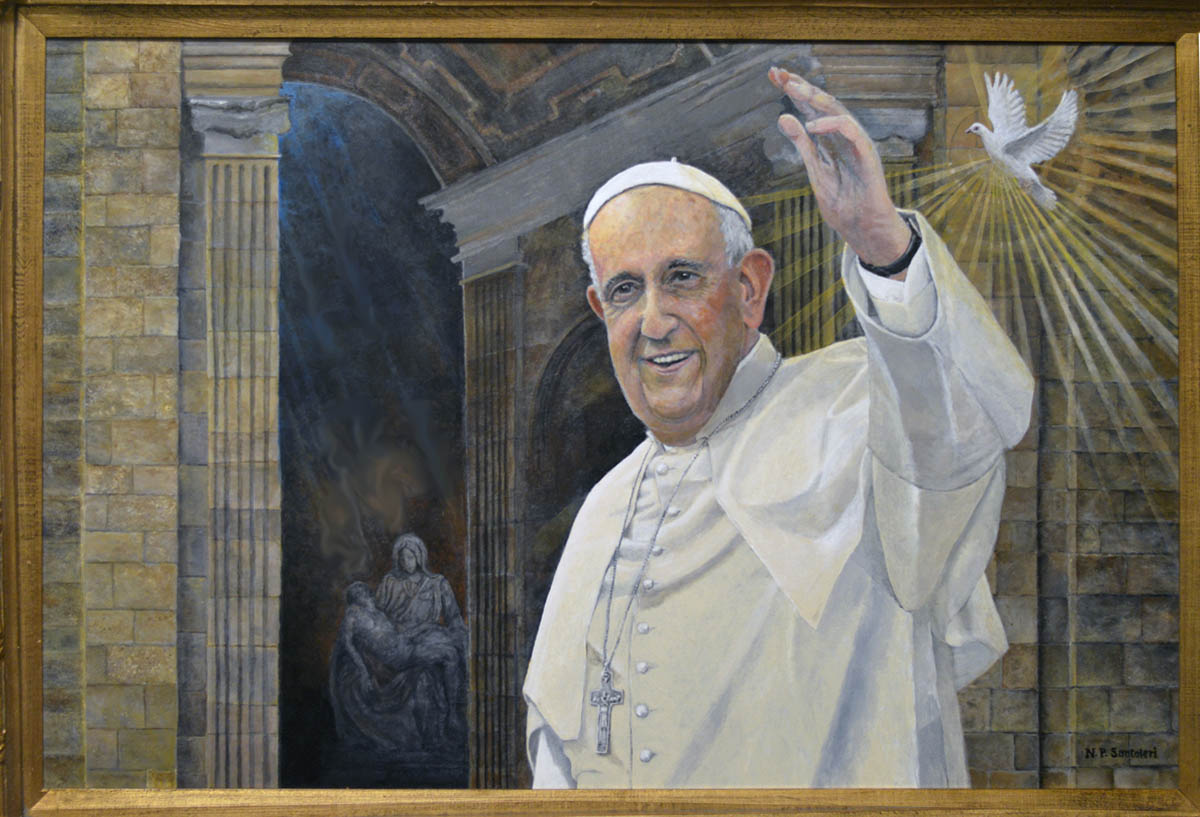 An Acrylic Portrait by Nicholas Santoleri

Portrait image size 24×36″ – Acrylic on gessoed birch panel.

I started this painting in August 2015 from photos that I took of Pope Francis, in Rome, early August 2015.

Completed the working drawing in Mid August 2015. See Below

I started the painting in mid August, 2015.

Completion goal is November 1, 2015
Also See :
If you are interested in this painting, please contact the studio for an appointment to view it in progress.
Also See:
---
Nicholas Santoleri ~ Artist      Pine Ridge Productions, Inc.
1515 West Chester Pike Unit A-6, West Chester, PA 19382
In Historic Chester County, Pennsylvania