Remarqued Prints by N. Santoleri
www.RemarquedPrints.com
---
What are Remarque Prints?
A remarque is a small original pencil drawing created in the border, at the bottom of the print. The drawing usually relates to or highlights some aspect of the print and is a unique way to personalize it for yourself or for a loved one.
For instance, you might want to enhance a building detail, like a bell tower or gargoyle. Or you might want to embellish a scene with a bit of whimsy, like adding the family dog to the foreground or a pet kitty curled up on a window ledge. The patrons' options are as unlimited as his or her own creativity. And there is always the option of allowing the artist to envision and highlight a microcosm of his own imagining.
---
Creating a Remarque (Slide Show)
---
In the remarque example above, a view of the Wyeth Mill was hand drawn from another perspective and season. Click on the image to enlarge.
To commission a custom hand drawn limited edition remarqued print, call our studio at 610-995-2047.
See table below for available remarqued prints or call our studio and have Nick custom draw one for you. Since each remarque is hand drawn and unique, please allow 2 weeks for completion.
---
Q.  How do I frame a remarqued print?
A.  Have the framer box out the mat (see example below.)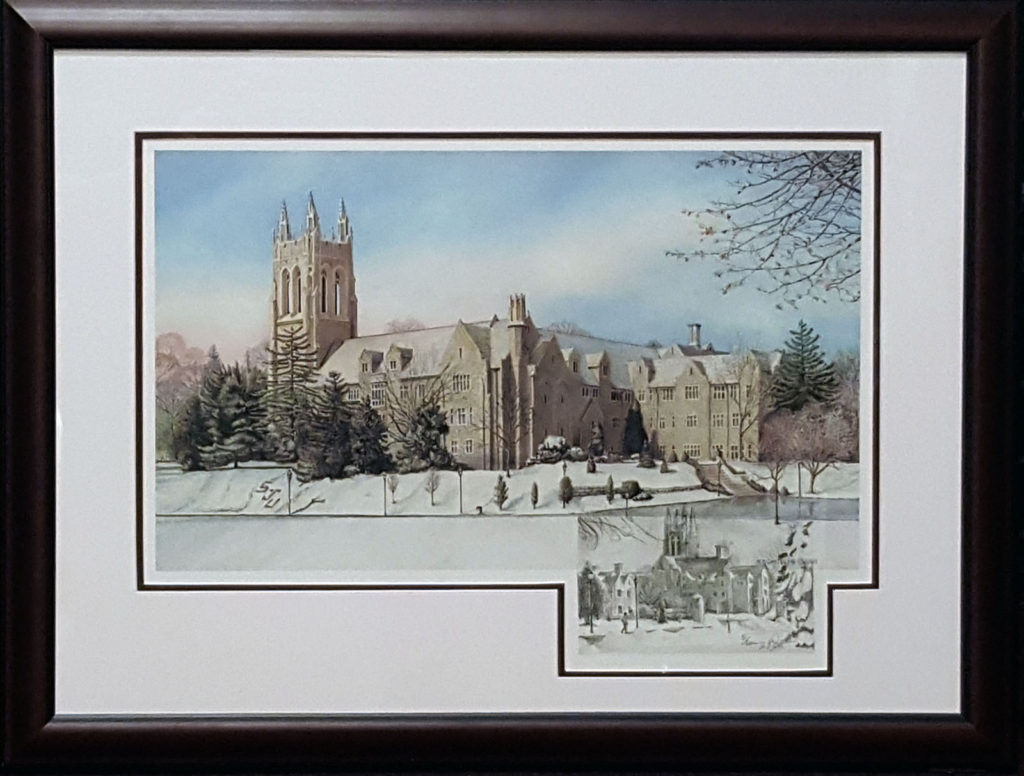 ---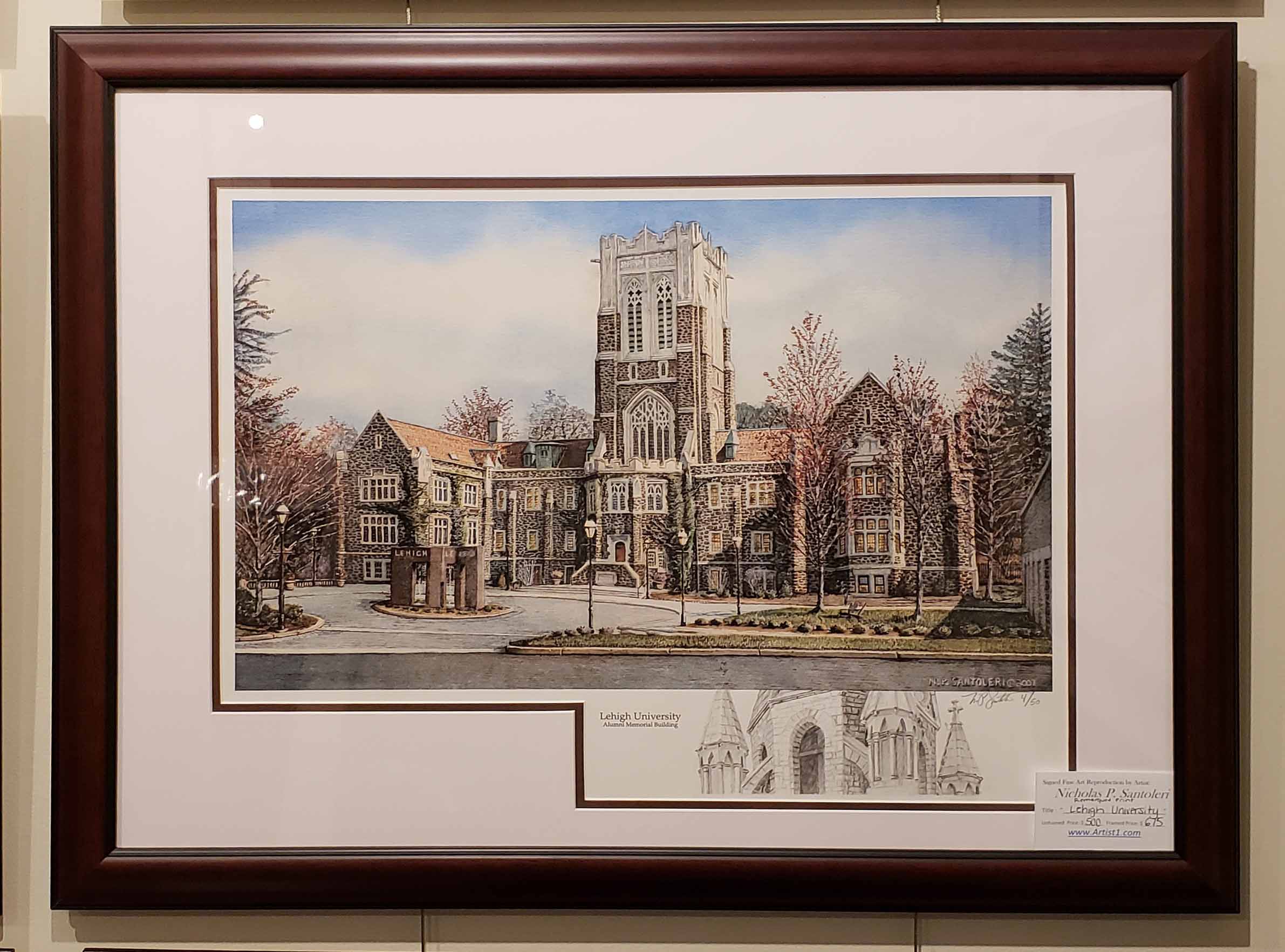 ---
Framed "Lehigh" Remarque # 4/50 $675.
---
To Order a Remarqued Print Call 610-995-2047
---
Nick Santoleri ~ Artist  |   Pine Ridge Productions, Inc.
1515 West Chester Pike Unit A-6, West Chester, PA 19382
In Historic Chester County, Pennsylvania
---
S. Beck OK